Independents

Thousands of independently owned and operated restaurants and eateries cut costs daily with MenuPro. For independents, the ability to react within 24 hours with a new menu and new prices is a must in today's competitive marketplace.
If you dine out regularly, chances are you've seen our menus.
Hops Grill Brewery

Hops offers a unique and customer-compelling combination: made-from-scratch, favorite American foods and an on-site microbrewery with signature beers.
The MenuPro database/menu-style concept gives the corporate office control over menu content but lets individual units adjust daily menus as needed.
Springfield Restaurant Group

For over a decade, SRG has utilized MenuPro, and now the newer iMenuPro, to post up-to-date specials on their web site every day of the year. This legendary Pennsylvania restaurant group prides itself on varying daily offerings from top chefs, and the Mobile Website Menu feature of iMenuPro provides exactly what they need to keep their customers, and menus, up-to-date by the minute.
iMenuPro's Mobile Website Menu feature allows chefs from each SRG establishment to log in and post specials each day to their sites. The menus are fast, lightweight, and mobile friendly. See it in action here at www.springfields.com
Carrabba's Italian Grill

Founded in Houston TX in 1986, Carrabba's caught the attention of Aussie-themed Outback Steakhouse and a joint venture was formed 1993. Their high standards of quality have led to the company's tremendous success with 100 stores and counting. MenuPro is utilized to generate Carrabba's in-house Daily Specials menus.
Country Clubs and Resorts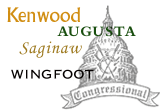 Special events and ever changing seasonal menus have made MenuPro a favorite of resort owners and club managers, including our hometown Congressional Country Club. The flexibility of a dynamic menu lets executive chefs strut their stuff while managers drive down operational costs. If you belong to a country club, you've probably seen our menus.
Hotels and Inns

Holiday Inn, Marriott, Sheraton, Best Western, Hilton and Hyatt Hotels across the country all employ MenuPro for restaurant and room service menus.
Food Service Companies
Gordon Food Service, SYSCO, US Foodservice, and many other food service companies enable their independent restaurant clients to compete effectively by offering them an alternative to the high cost and slow turnaround of web services or print shops - MenuPro.

By allowing reps to create menus, fliers, "sluggers/slammers" (menu inserts touting high profit specials) and table tents, Sysco and other food service companies have, in many cases, procured new clients and customers solely on offering their clients free MenuPro menus
Caterers

MenuPro's unique database of menu items make it perfect for caterers who need custom menu proposals tailored specifically to their clients specifications. Galleria Marchetti in Chicago is one such caterer who has used MenuPro for years to maximize creativity and control over menu design and printing. According to JP Marchetti, "I love that I can enter the menu items into the program just once and then insert them into multiple menus and packages by simply dragging and dropping."
Universities and Colleges

MenuPro is a popular choice for many colleges and universities that offer courses in menu planning and design. Enthusiastic students at the Statler Hotel, part of Cornell University's world-renowned School of Hotel Administration, have been creating menus with MenuPro since 1998.
According to CSN Department head Tom Rosenberger, "many students have obtained jobs in restaurants and hotels over competing applicants just because MenuPro training was on their resume."
Retirement Communities

Rising demand for assisted-living services has meant tremendous growth for Atria Communities, which utilizes MenuPro nationwide in its dining facilities to provide daily menus to its guests.
---
MenuPro Testimonials
"After 25 years in the food service business, and trying probably every type of food service software available, yours is by far the most efficient, easy to use menu system that I have ever seen."
—Bud Stevenson, Lakes Region Culinary Concepts, Tilton, NH
"My husband & I purchased MenuPro about a year ago in order to update the menu for our family style restaurant which serves breakfast, lunch & dinner; with a separate menu for each. We had been having our menus printed by a professional printer every three years or so, at a cost of several hundred dollars each time, but felt it was time to do it ourselves. We searched for an appropriate program for our menus, at a reasonable cost, and found it in MenuPro."
—Steve and Carol Jacobs, Jake's Eatery, Richboro, PA
www.jakeseatery.com
"I've been using MenuPro software from SoftCafe for several years for all of our catering menus at Galleria Marchetti. I love that I can enter menu items into the program just once and then insert them into multiple menus and packages by simply by dragging and dropping. MenuPro has been the perfect solution for us to do all of our menu design and printing in-house. It has maximized our creativity, flexibility, and control over menu design and printing while also minimizing our cost. All in all, a great product."
—JP Marchetti, Galleria Marchetti, Chicago, IL
www.galleriamarchetti.com
"Wow, not only was I pleased but my customers were blown away! With my color printer I was able to run off enough copies that the savings on color printing costs alone paid for my printer."
—John Pawula, Stephanie Restaurant, Peoria, IL
"I purchased MenuPro about a year ago and have already created two restaurant menus, a take out menu, lounge menu, specials menus and tent cards etc. It paid for itself the first menu we created. I thought I would also let you know that our restaurant menu won first place in our provincial restaurant association menu competition."
—Blair Mineault, Copper Penny Restaurant, Dakota Hotel, Winnipeg Manitoba, Canada

"The best software on the market for Menu Design is MenuPro, by SoftCafe. It costs less than the Microsoft suite and is worth the money."
—J.A. Mendez, From the book The Chefs Commandments: Maximizing Your Kitchen's Profitability
"I started my restaurant in 2001 and started to write my menus in MS Word and got nowhere, then I found MenuPro on the Web. The disc arrived by post next day from the US and I had professional looking menus within 24 hours. Is so easy and flexible. I have a printer behind the bar and specials menus are done as my husband (chef) makes them - just cooked - ink still wet! Its so easy I prefer to use MenuPro for just about everything - notices for annual holidays, and even pictures for my children to colour in. Thanks to everyone behind the product."
—Leda Tarabay, Three Ways Lebanese Restaurant, Norwich, UK
www.threewaysrestaurant.com
"K-Paul's serves up to 700 people a day with a new MenuPro menu for lunch and dinner everyday."
—Pat Thibodeau, K-Paul's Louisiana Kitchen, New Orleans, LA
http://www.chefpaul.com/kpaul
"I was somewhat reluctant to spend so much on a software program. But once I received it and started using it, I have realized the benefits of such a powerful tool. I have owned my restaurant for 24 years, and the menu pro has allowed me to produce my own menus at a fraction of the cost. I have made the menus for in house, I have made to-go menus, both regular size and "mini" sized. I even use menu pro to make signs for the store, or when I run specials. The drag and drop feature is tremendous help to me, as I am not a quick typer. "
—Dave White, Lil' Cafe, Oklahoma
"I have been using MenuPro now for over 10 years and love it. I use it for my regular menu, daily specials and wine list. I like the ease of use and versatility."
—Jeffrey Rust, Jeffrey's of Westfield, Westfield, NJ
www.jeffreysofwestfield.com
"I've been an Executive Chef for over 20 Years and I've struggled with many a software program and have paid thousands of dollars to printing companies and nothing even comes CLOSE to the menus I've created with MenuPro. The owners and I are grateful for such a dynamite restaurant menu tool."
—Chef Ralph Landi, Crystal River, FL
"I have been using MenuPro for over 10 years. I used to have a company make my menus for my family owned Italian restaurant. Each year I change my menu and this has been very helpful to adjust my menus. MenuPro has saved me a lot of time and money."
—Laura Carone-Johnson, Papa Carone's, Titusville, PA
"In the past ten years MenuPro has been a lifesaver. In addition to our house menu, the software allows me to produce my daily lunch specials as tent cards on the tables and weekly dinner specials that are inserted in our house menu. I design a weekly specials page that is faxed to local businesses that includes upcoming events and notices. Banquet and take-out menus are produced in a tri-fold format for display and easy mailing. The menus look professional and the program is, needless to say, cost efficient."
—Elaine Morris, Casey's Restaurant & Lounge, Greencastle, PA
"I would like to let you know how much I like your product, MenuPro. It is not often that you get a software product that does everything that it promises. Yours is different, it provides MORE!"
—Ronald E. Pape, Catsavas Enterprises, Vernon, CT
"In a matter of a couple of hours, MenuPro was in place and actually being used. My whole staff now uses it with ease."
—Daniel E. Hogberg, Country Club of Peoria, Peoria, IL
"We have been using MenuPro now for two years with some remarkable success stories."
—Eric Steiner, SYSCO, Cleveland, OH
www.syscocleveland.com
"This product is the greatest thing since French fries."
—Rick D. Mathis, Harbor Deli, Port Angeles, WA
"We have been using your program for a little more than a year now. We use it for our fine dining restaurant with very good results. It allows our very creative kitchen staff to 'strut their stuff', and the only expense is for the paper. It also allows us to add or delete items on the fly, which allows us to take advantage of food specials or items available on a very seasonal basis."
—Val Gutteter, The Depot Restaurant, Ashland, WI
"I'm writing to tell you how much we appreciate the SoftCafe MenuPro program that we purchased last year. It is the responsibility of the advanced students to develop a new menu each quarter. MenuPro has given us a wonderful tool to accomplish this menu task."
—Nicholas J. Giovanni, Culinary Arts Instructor, Olympic College, WA
"We utilize the program in our Menu Planning class and in our restaurant operation, Russell's at CCSN. The students in the class, after only one hour of demonstration, are able to get on-line with the program and begin producing professional quality menus. The MenuPro program allows us to produce new menus, menu cards, wine lists and table menus to use in our restaurant operation that can be changed daily or even from one meal period to the next, and at a fraction of the cost of a professional printer."
—Thomas M. Rosenberger, Director Food and Beverage Management Program, College of Southern NV
www.csn.edu
"I have been using you software for a few years now and have been very happy with it. When I have needed it, it has been tremendous."
—John Berarducci, Avonia Tavern, Fairview PA
"Let me start off by saying that I've been using my computer with PageMaker to typeset my menus for the past 6 years. Although PageMaker is a great program for all around desktop publishing your program by far is the best and easiest to use for menus. I received your MenuPro software by Fedex around 11:00 a.m. Monday and after loading it on my computer I had all my menu items typed in and had half my eat-in menu laid out by 3:00 p.m., and I never even used the user guide."
—Robert Longhitano, Longhitano's Pizza, S. Hampton, PA
"Congratulations! I think MenuPro is a well written, easy to use, and easy to understand piece of software. I was able to load it, read the documentation, and re-create our menu in short order."
—Kevin Mead, Paragon Restaurants, San Diego, CA
www.paragonrestaurant.com
"We have been using MenuPro for four years now and are very pleased with its performance. In fact we are so pleased with it we are teaching it to our students in Culinary Arts."
—William T. LaTerz, Smith Vocational School, Northhampton, MA
"Once in a while a reviewer comes across a program that does what it's suppose to do so well that she cannot think of a thing to say against it. MenuPro from SoftCafe is one such program. What it does is very simple: It helps users design menus. And it does it astounding well."
—Haddayr Woods, The Software News