1. Add your foods
Just one time
Enter your foods into the master food list. Once in the list, they're always accessible. Then add any number of headings for each menu you create such as 'Appetizers' or 'Today's Specials'.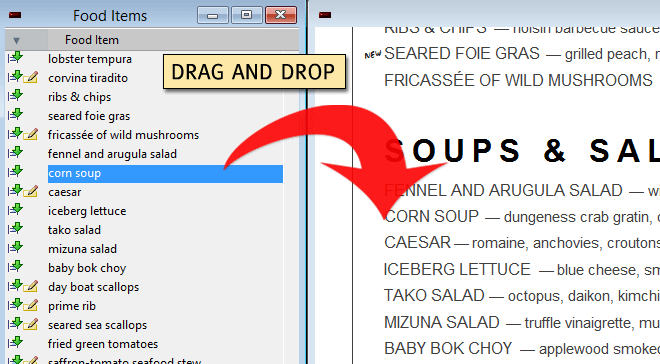 2. Drag & drop
Leave the hard part to us
Drag your items from the list to the menu. Once they hit the menu MenuPro does the formatting for you – it's that easy.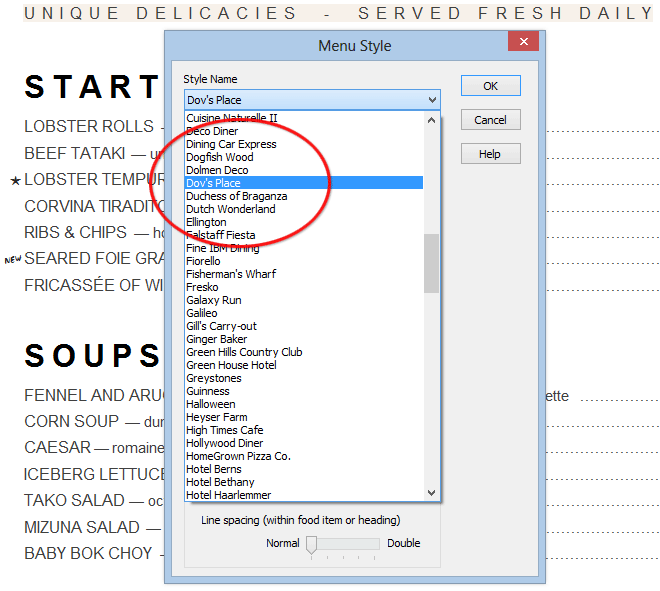 3. Pick a design
With one click
Choose from over 175 sleek Menu Style blueprints with a single click and watch your entire design change before you eyes – no re-typing required.
Mix and match design elements like backgrounds, borders, and fonts on any Menu Style or any menu size.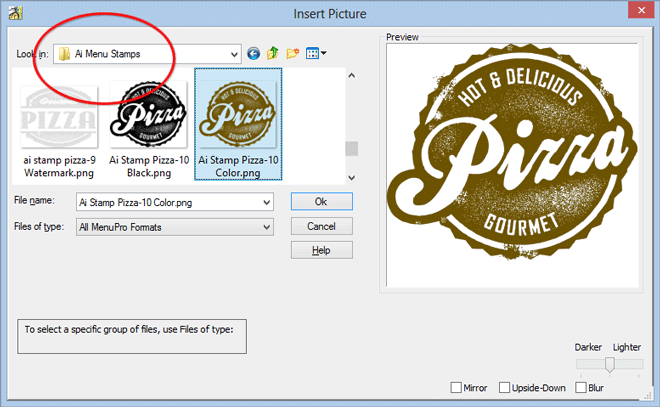 4. Get inspired
And make it yours
Brand your menu with your own logos, photos, or tap our 1500+ Artisan Image collection. Plus, add boxes, accents, or food symbol highlights to draw attention to high-profit dishes you want to sell the most.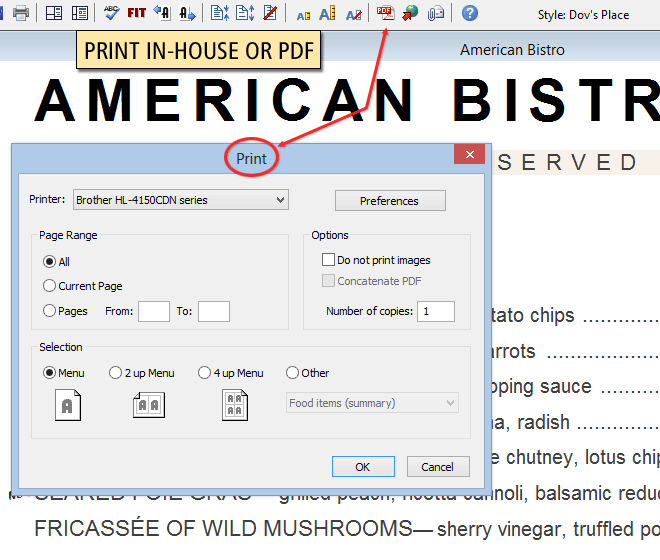 5. Print a PDF Menu
And voila!
Print in-house or create a high-quality PDF menu in seconds — an exact replica of your MenuPro menu that you can post to your website, add to Facebook, or deliver to your local printer for high volume printing.
Make instant changes to menu pricing and never pay or wait for printing services again.
---
WATCH MENUPRO IN ACTION

Daily Specials in a Minute
In this video we create a daily specials menu in about 60 seconds using drag & drop.
---
Quick 2-Column Layout Change
In this video we put a section into 2 columns with a few clicks.
---
Change Menu Backgrounds
In this video we swap menu backgrounds.
---
Add an image or logo
In this video we remove an image that's already on the menu and replace it with a new one.
---
Change Menu Fonts
In this video we change the font for all menu item names with one command.